In-vivo Biological Modeling
In-vivo biological modeling provides indispensable  information during the pre-clinical phase of investigational studies. Individual study protocols are based on the laboratories 30 years of experience in in-vivo biological modeling. Novel testing methodologies are built upon this knowledge and expanded as technology advances. Advanced Spinal Technologies, Inc. is a proud leader in the field of orthopedic in-vivo biological modeling.  
In partnership with TDMI, Inc. the laboratory conducts a wide variety of fully compliant Good Laboratory Practices (GLP) pre-clinical studies, which are outlined by the Code of Federal Regulations: Title 21, part 58 (CFR Title 21 part 58). 
Projects are closely monitored by the Institutional Animal Care and Use Committee (IACUC), and strictly adhere to all applicable stipulations of the most recent version of the USDA Animal Welfare Act. 
The laboratory has extensive experience in in-vivo biological modeling for spinal arthrodesis, motion preservation based surgical reconstruction techniques, and neurotoxicity model.
Below are representative images of past studies carried out by the laboratory:
Interbody Arthrodesis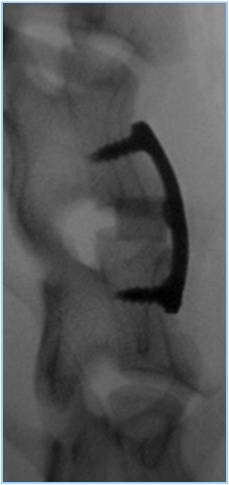 Lumbar Posterolateral Arthrodesis
Cervical Arthroplasty
Lumbar Arthroplasty
Lumbar Nucleoplasty
Dynamic Posterior Fixation